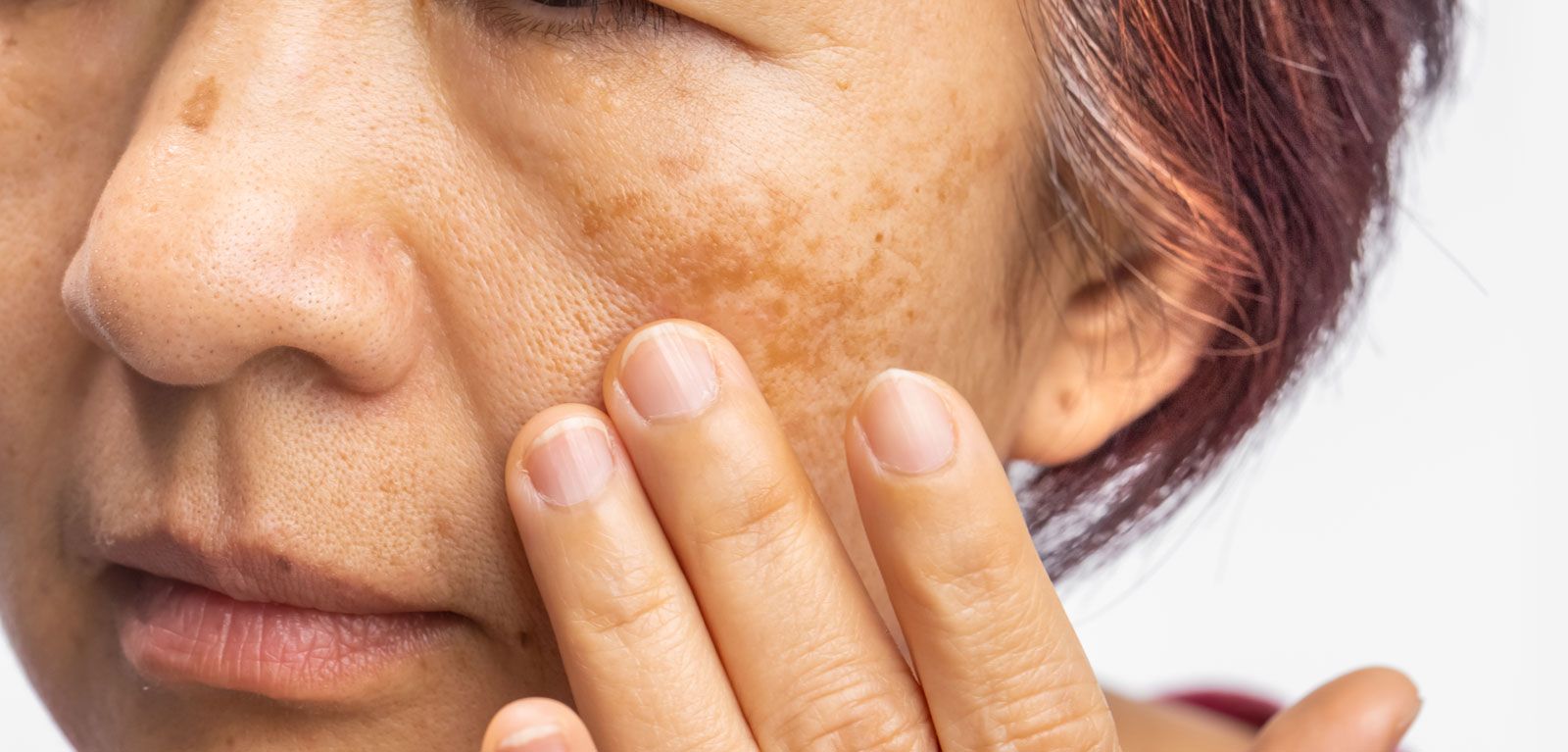 Overview
Melasma is a common skin disorder that affects the face, often appearing as symmetrical brown or gray patches on the cheeks, forehead, nose, and upper lip.It is often triggered by hormonal changes, sun exposure, and the use of certain medications.
Cause
The cause of melasma is complex.Melasma is typically triggered by two main risk factors: hormonal changes and UV radiation from sunlight. Factors implicated in the development of melasma include:
Family history
Sun exposure — ultraviolet and visible light promote melanin production
Hormones
Medications and scented products — new targeted therapies for cancer and perfumed soaps, toiletries, and cosmetics may cause a phototoxic reaction to trigger melasma
Symptoms
Melasma presents as bilateral, asymptomatic, light-to-dark brown macules or patches of discoloration with irregular borders. The patches are darker than your usual skin color. Distinct patterns include:
Centrofacial — forehead, cheeks, nose, upper lip (sparing the philtrum); 50-80% of presentations
Malar — cheeks, nose
Mandibular — jawline, chin
Treatment options
Procedures
Chemical peel
Laser Resurfacing
Home care /
DIY care
Protect your skin from sun exposure to prevent worsening, and use a combined UVB+UVA sunscreen.

Use sunscreen year-round, since the skin is very sensitive to even small amounts of ultraviolet (UV) light.

Choose gentle, fragrance-free skin care products

Avoid waxing- Waxing may cause skin inflammation, which can worsen melasma.
best natural results
Elara has expertise in technological advances & their suitability, and adaptability to different subjects.

We strive to treat our patients with high quality affordable & excellent Skin and laser treatments. You will get that natural touch of treatment that you will hardly get anywhere with us.